Sunday
Worship-10:00 a.m.


August 1, 2018

WE ARE GROWING...

THIS WEBSITE IS CURRENTLY BEING UPDATED!

ORDINATIONS & CONSECRATIONS
We are awaiting the arrival of two Pastors from Nigeria to come to the United States for officially being Ordained and Consecrated into Grace Church as Bishops for our Nigerian Mission Churches. The Holy Celebration will be held in September/October, 2018. While in the United States Grace Church will sponsor an educational Seminar with these two Pastors in "Religious Conflict Resolution in a Troubled Culture". Our intended Pastoral Guests will be Pastor, Ewurum Celetine Onyekachi, of the Orthodox Catholic Mission,Delta State, Nigeria and Pastor, Oliver emem Williamson, Ibom State, Nigeria. A date will be set once we have been informed that they have received their Visas to come to the United States.

CHURCH BUILDING SOLD - WE MOVED!!!
Our landlord sold our Church building. We are temporarily using the Church Outreach warehouse.
We are working on building a small Chapel area in the warehouse until such time as we have found a suitable building to house the Church Chapel and Offices in the Greater Fort Lauderdale area.

WORSHIP SERVICES TO RESUME: Worship Services will resume at the Outreach Warehouse on Sunday, August 6th, at 10:00 a.m. (See Contact page for address).

FUNDRAISING STARTS: We starting our Fall and School, 2017, Fund-Raising/Donation Season to prepare for the 2017 School Year Supplies, Thanksgiving Dinners, and Christmas Gifts for the less-fortunate families.

MISSION PILOTS PROGRAM HAS STARTED: We have started a program through aviation to help the less-fortunate in delivering supplies, medicines, donor organs and transportation for urgent medical treatment. We currently are in the need of volunteer pilots and aviation mechanics, and are currently training several aircraft and airframe mechanics to service our small fleet of aircraft.

COME BACK TO VISIT... Come back and visit us for updated activities, events and dates, times and schedules.




OUR MINISTERIAL STAFF
(Grace Church will post more Staff Pictures soon)
About Our Senior Pastor, Rev. Al DeLeo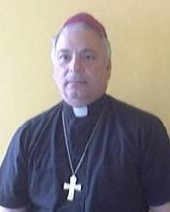 Pastor Al has been serving in God's ministry for over 30 years serving the needy and less-fortunate on the North American and European Continents, and is currently the Senior Pastor at Grace Church.

Pastor Al's message delivers true-life stories with to-the-point, true-Christian applications from personal experiences. Pastor Al does't hold back God's message to His Children.

From the streets to the office towers, Pastor Al advocats a ministry of love and compassion as God mandated and Jesus lived it, preaching the gospel of Jesus Christ to others, and helping the needy and less-fortunate of society!


OUR BOARD OF DIRECTORS

About Our Co-Pastor Rev. Dr. Jerry Stephenson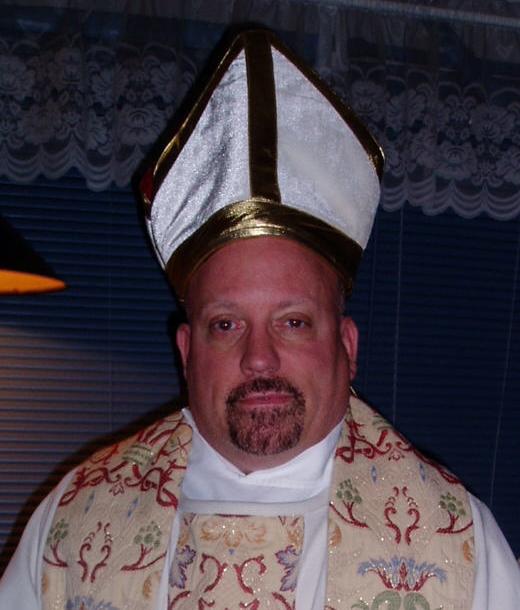 Dr. Jerry has been a Christian Minister for over 25 years, serving in many Churches throughout Florida. He is currently the Co-Pastor of Grace Church.

Dr. Jerry message is real, to-the-point, and very simple... God loves everyone for who they are. Since they are created by God, they've been wonderfully made!

He is showing God's love, hope and grace through advocacy. Dr. Jerry has written 2 books about his personal life and walk with God.


About Rev. Dr. Mirta Signorelli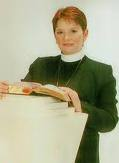 Dr. Mirta has been a Christian Minister for over 30 years, serving in the non-government organizations for many years, and servining in management in United Ways. She is currently the Pastor-at-Large of Grace Church.

Dr. Mitra's compassion and love for God's creation shines thruogh her walk with Jesus Christ. Always the loving Mother figure of the people she comes in contact with. Sharing God's Word, helping others come to Jesus Christ, her messages are poingent.

From the heart, she gives everyone a new start.


About Our Secretary/Treasurer, Mr. Harold Cornell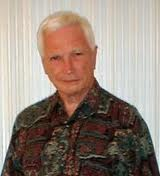 From a Christian upbringing, to a professional educator and retiring as a Christian school principal, Harold brings wisdom, the love of Jesus Christ, and a giving heart to Grace Church.

Currently our Secretary/Treasurer, Harold has been involved with Grace Church as the one remaining founder of the Church.

Filling in supporting roles as organist, typist, layout coordinator for printed materials and bulletins, assisting others in the Outreach Ministry, Harold is compassionate in everything he does for everyone.

Harold fills in as Pastoral Counselor when needed, had opened his home to the less fortunate, and has driven many miles and worked untold hours to help keep Grace Church alive and moving foward.





COMING SOON!!!